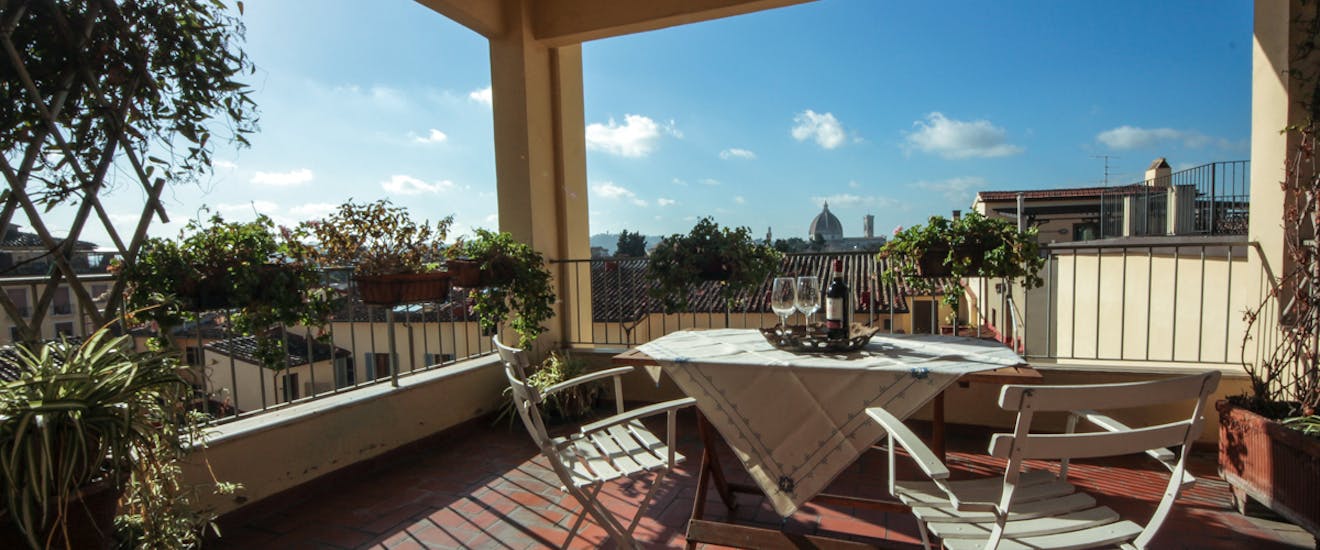 Lodge Rooftop Duomo View
Duomo / San Marco
Book now!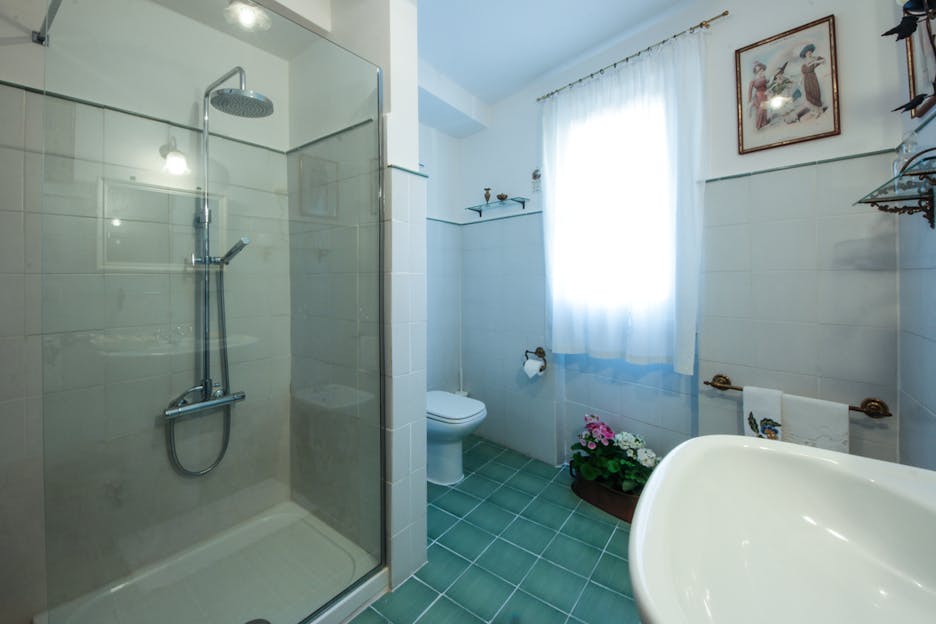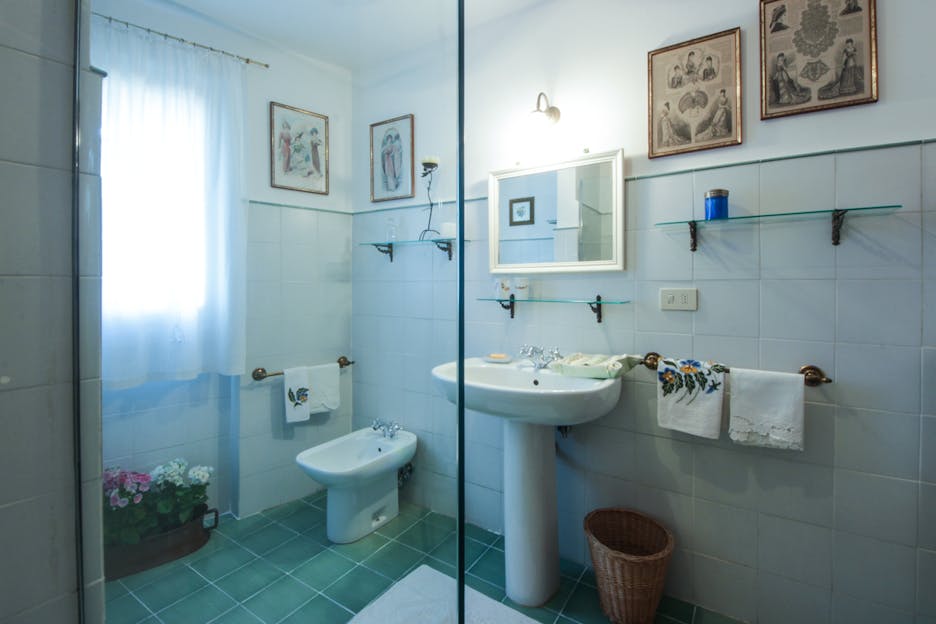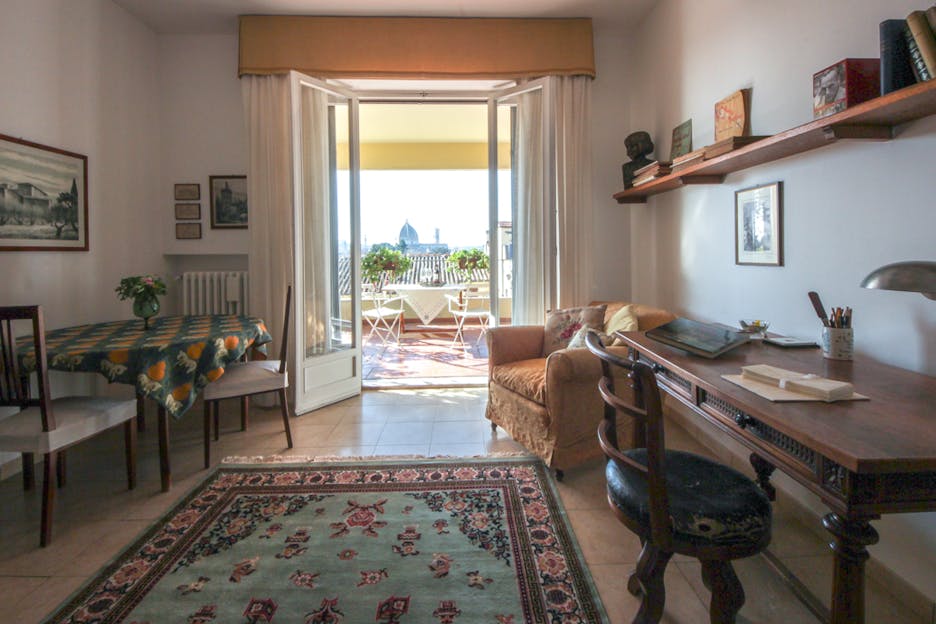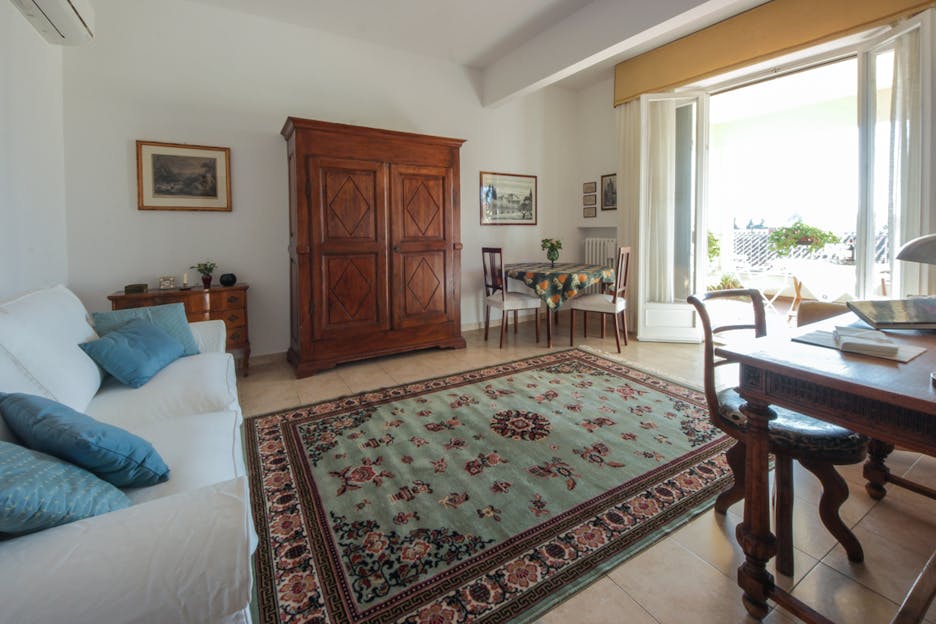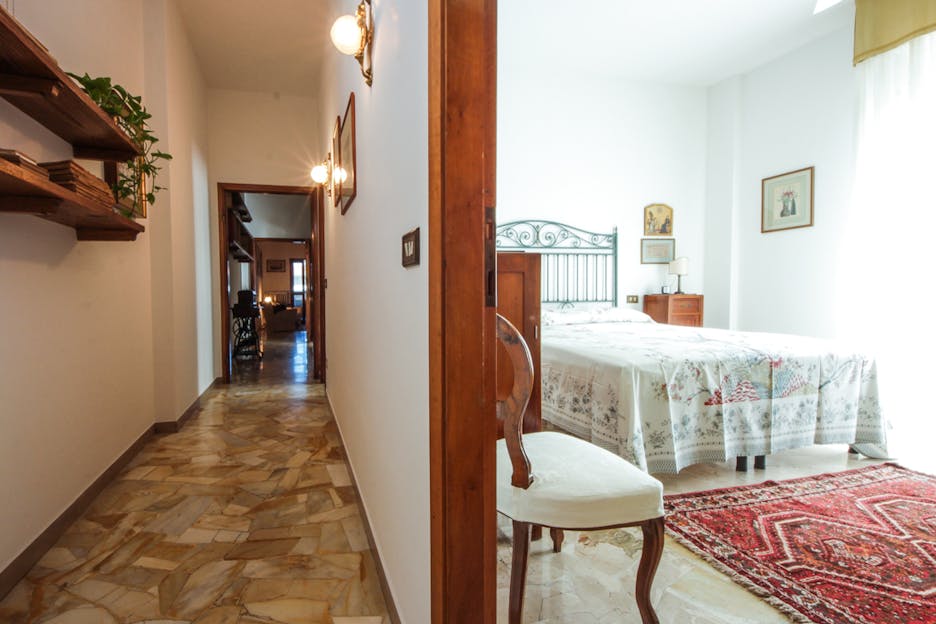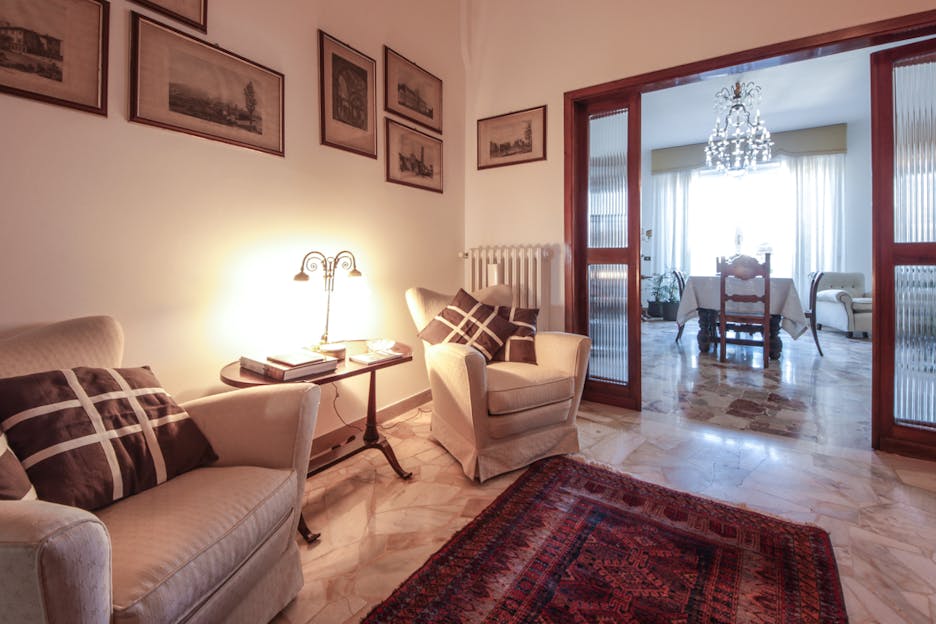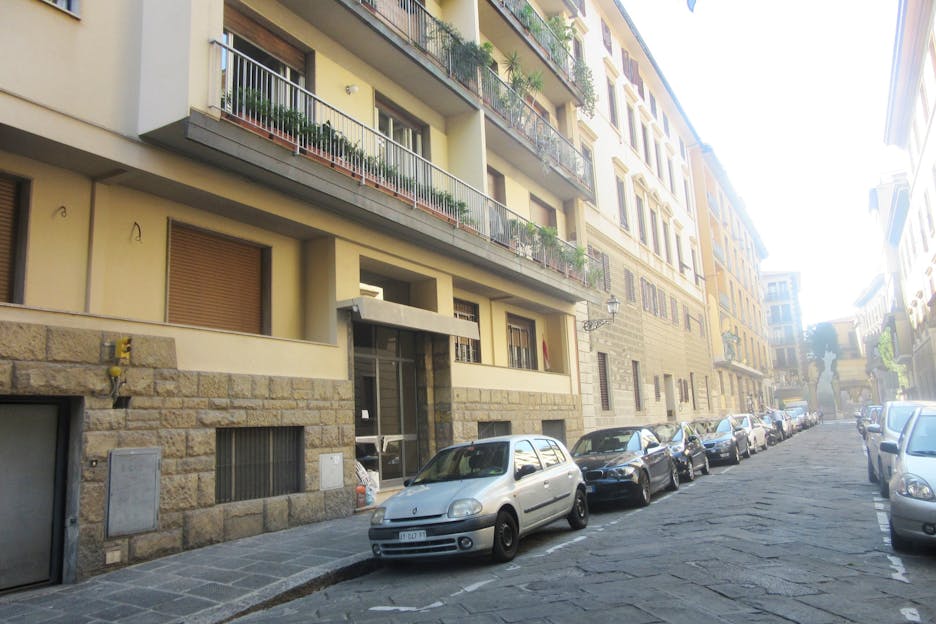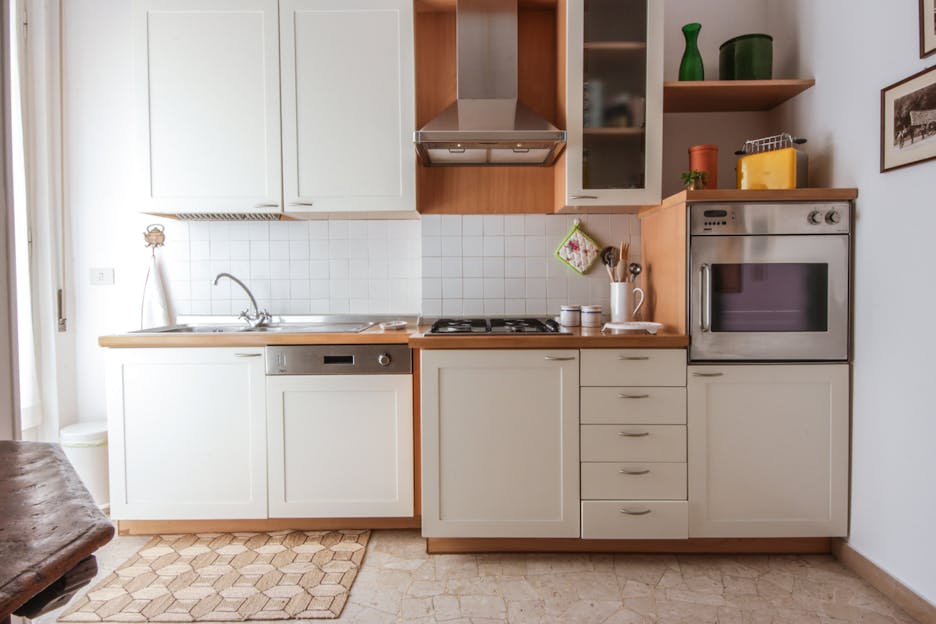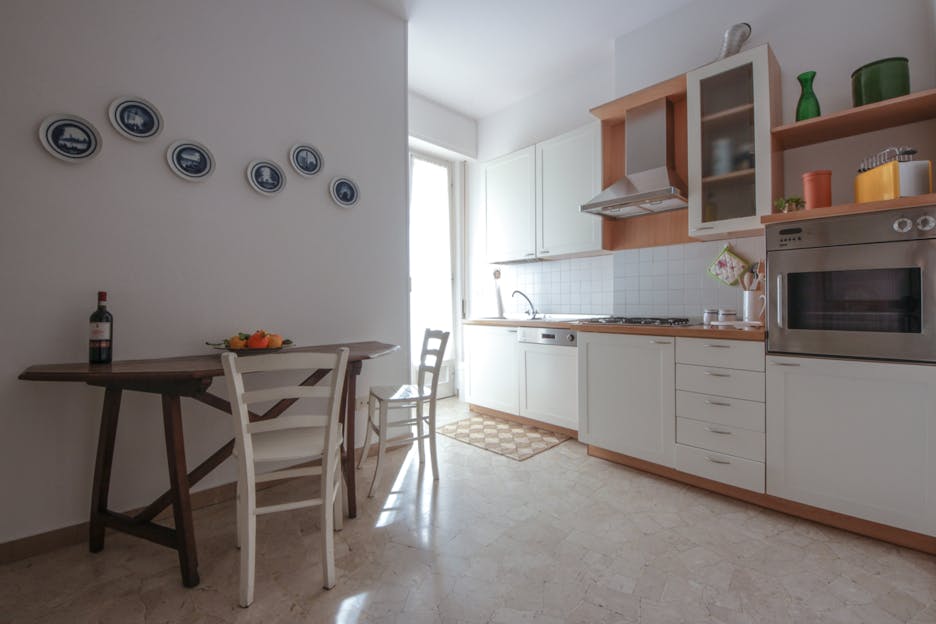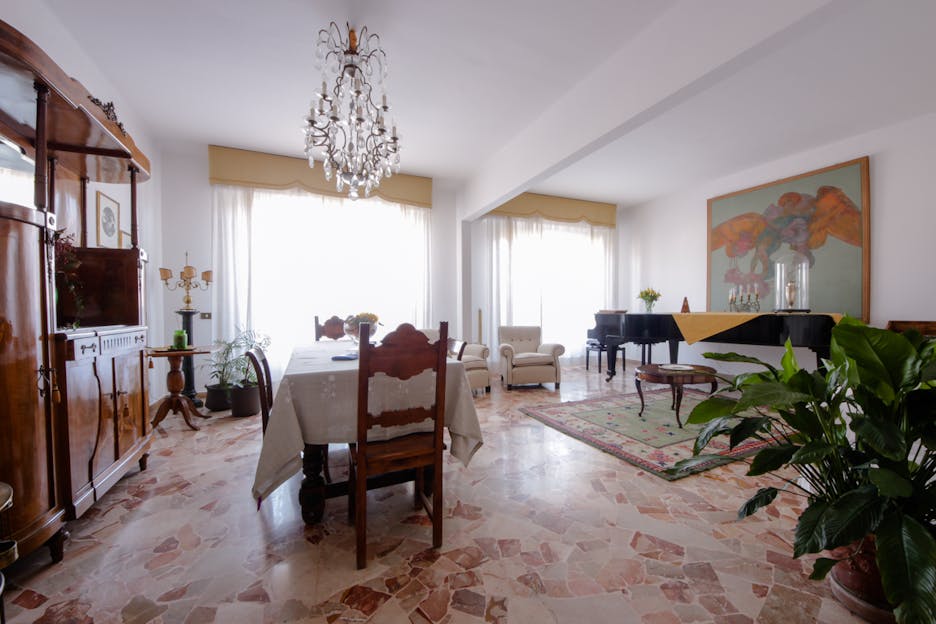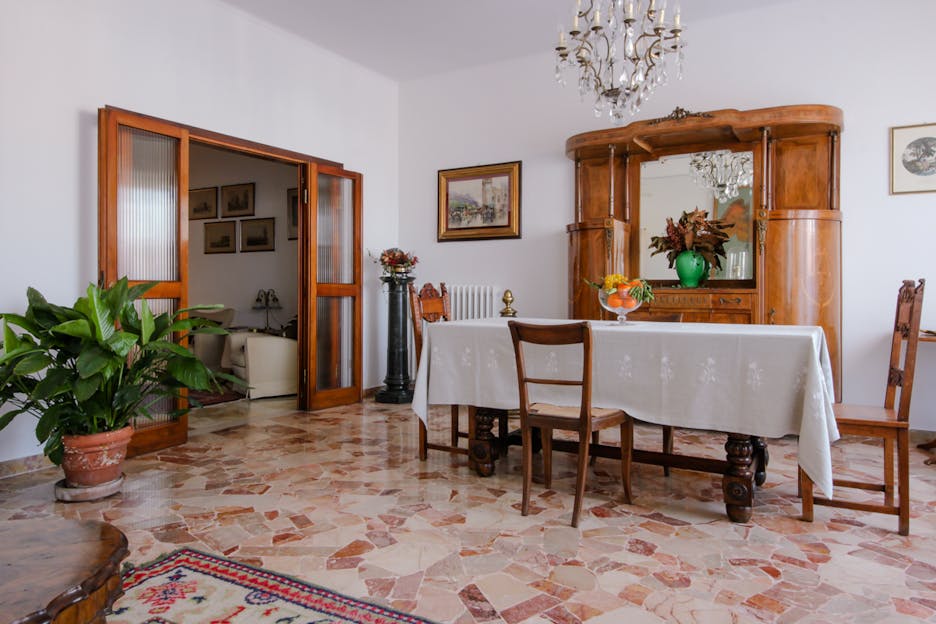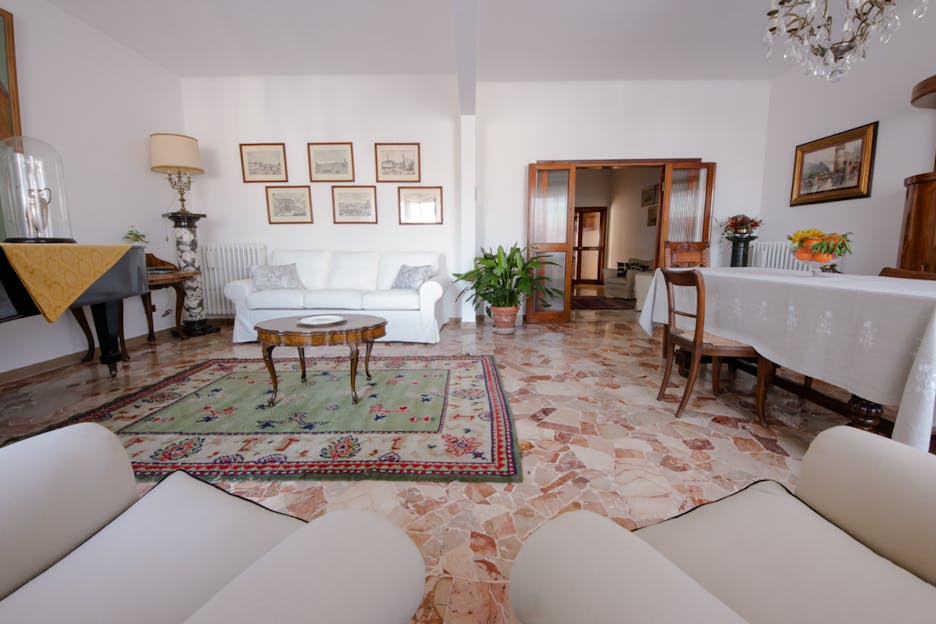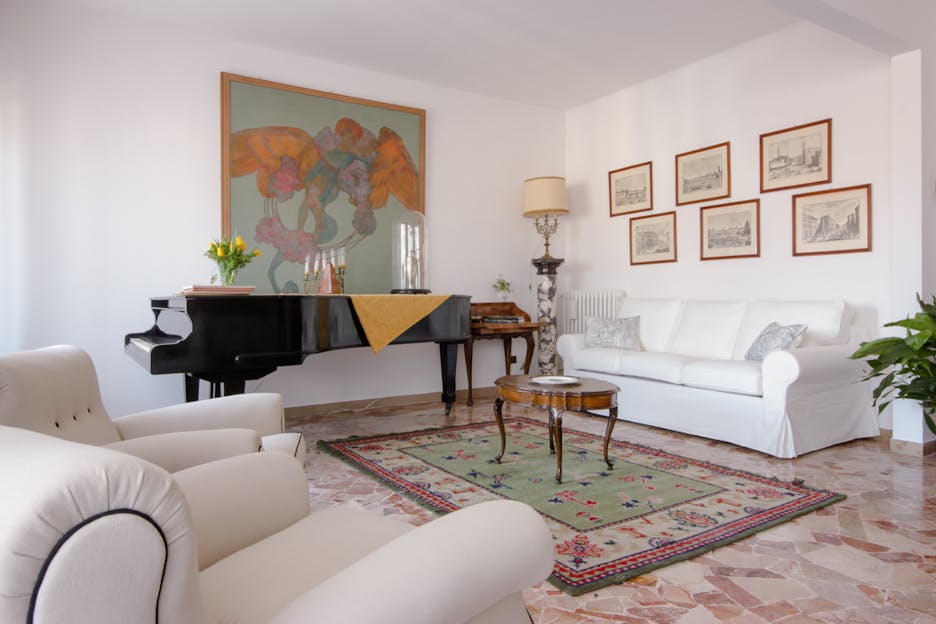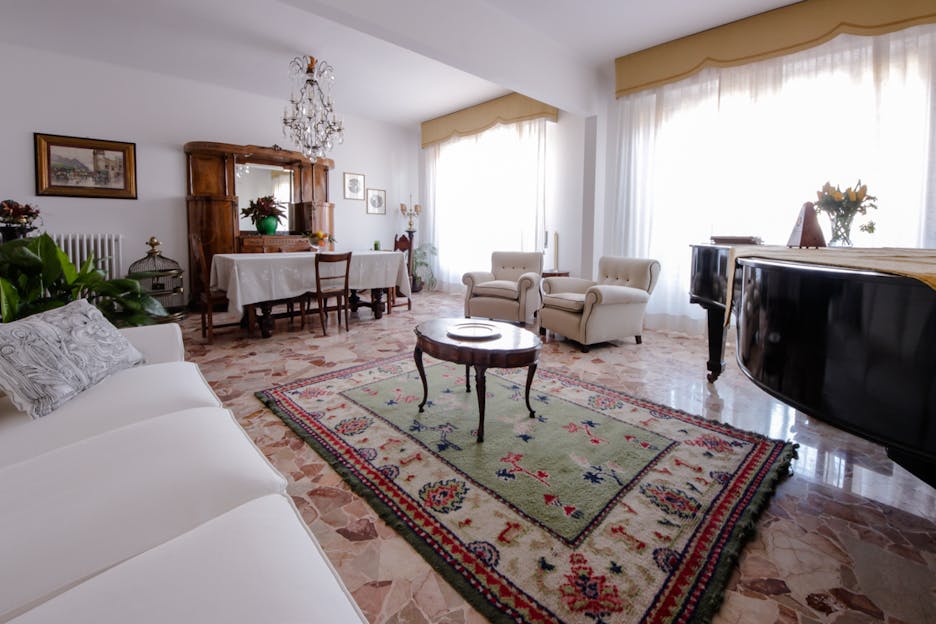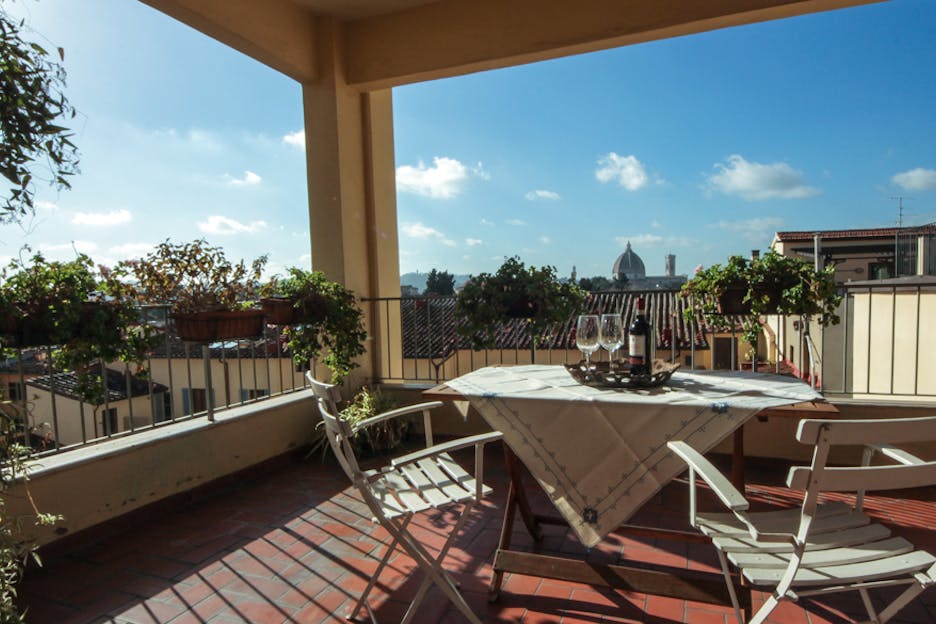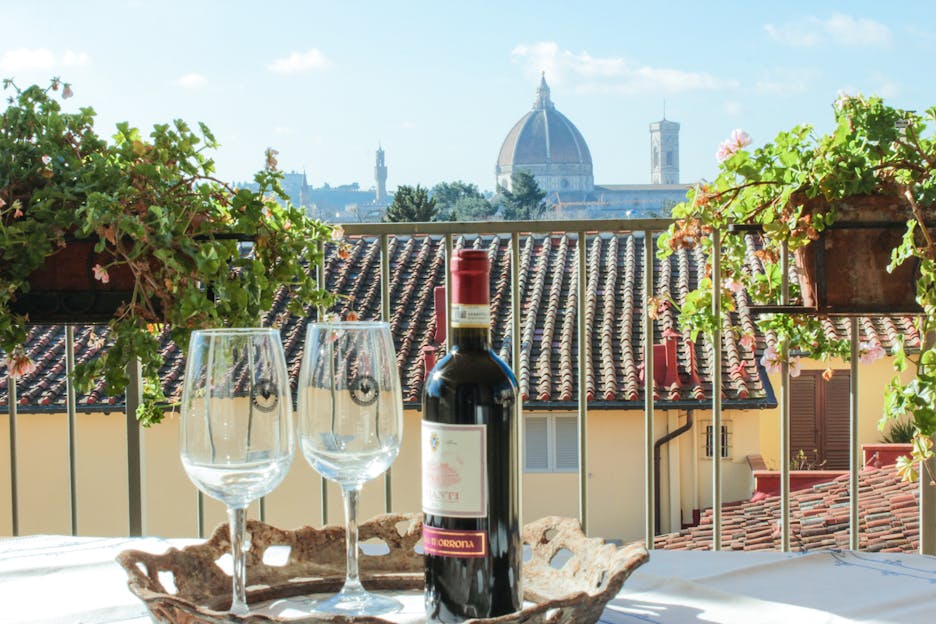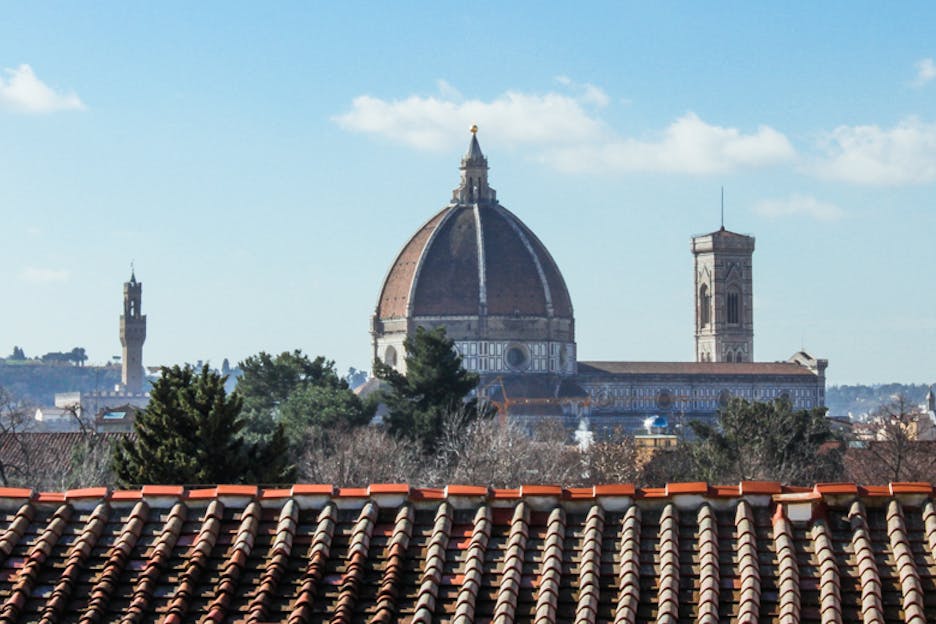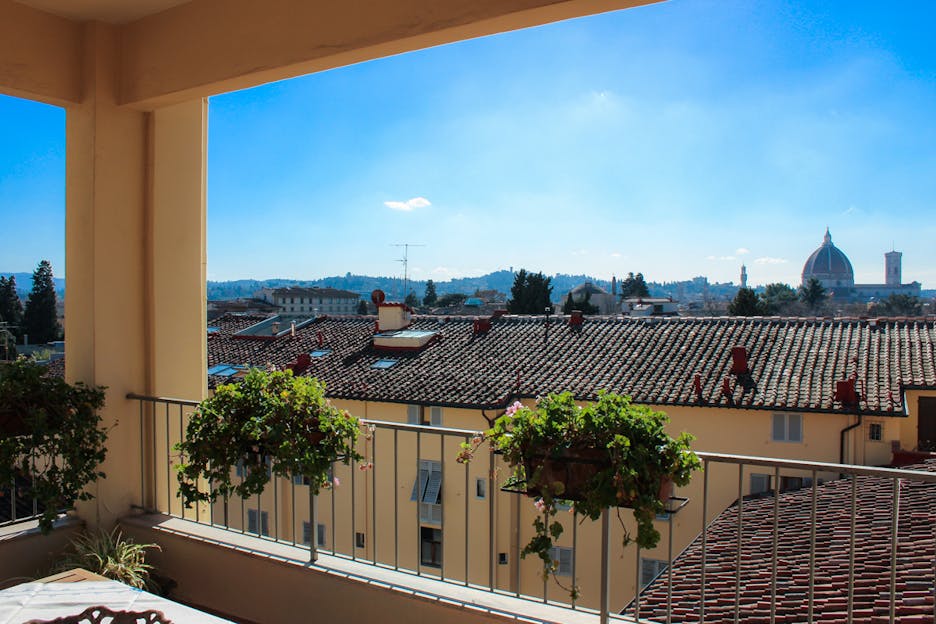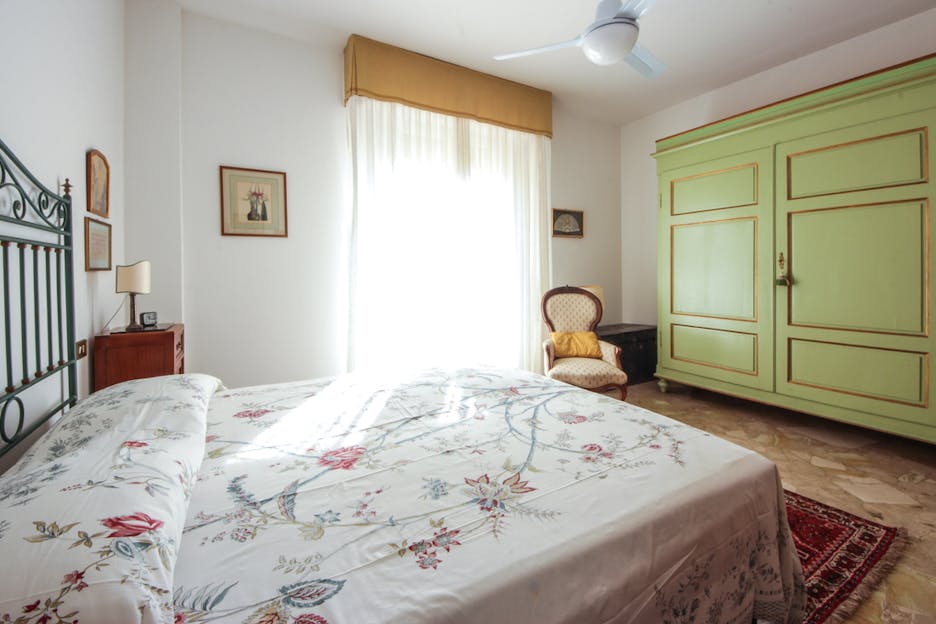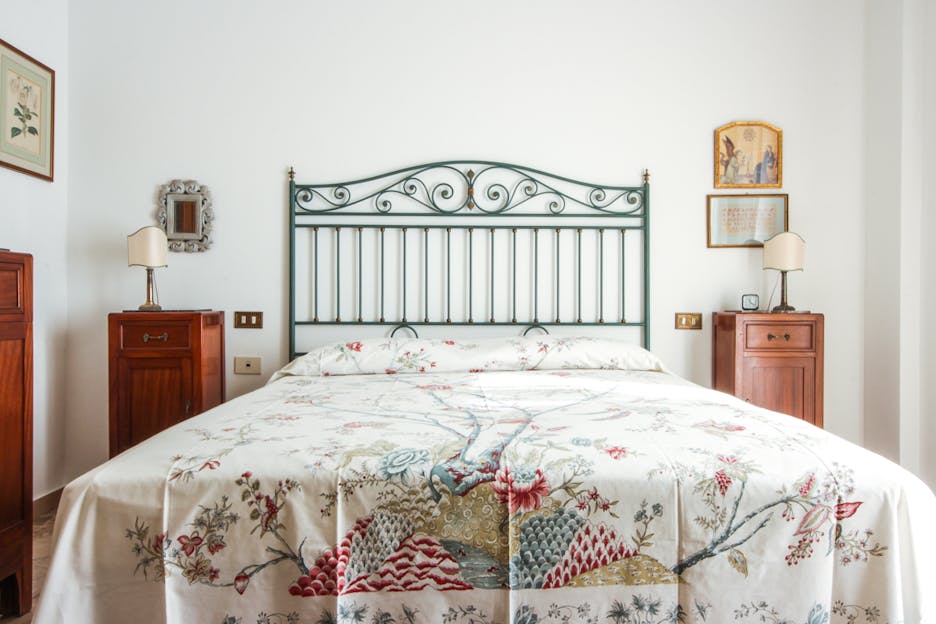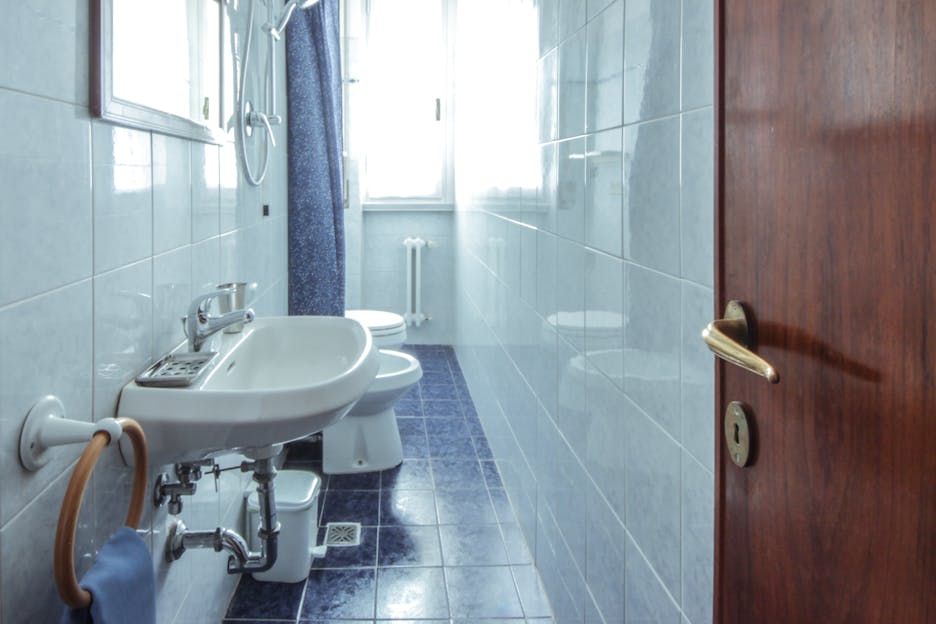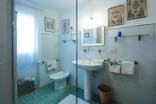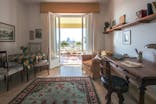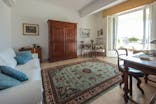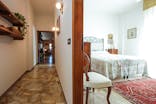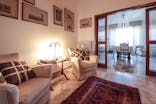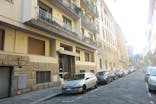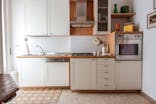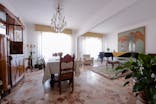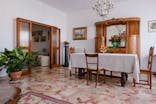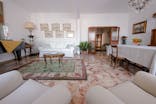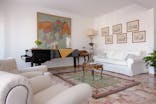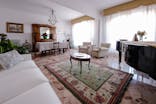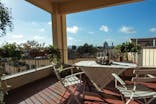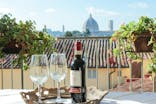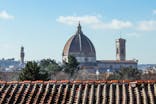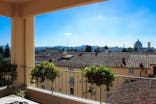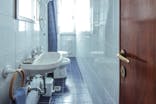 Stately apartment on the top floor of a prestigious building (with elevator) located in a quiet and elegant neighborhood in the city center.
The apartment has a classic touch but offers all comfort to meet everyone's expectations. It is suitable for a family but also for large groups, as its internal space is very well organized and divided. The added value of this apartment is given by the large covered terrace with loggia from which you can enjoy a wonderful view of Florence monuments and surrounding hills: a unique and romantic place, simply perfect for celebrating any event or for a proposal of marriage.
The apartment is located on the 5th floor (elevator available) and it is suitable for up to 6 people.
It consists of two bedrooms, living room with sofa bed, kitchen, two bathrooms, two terraces with a view, balcony / laundry area.
Bedroom 1: double bed, wardrobe.
Bedroom 2: double sofa bed, desk, TV, access to the terrace 2.
Living room: large, bright and finely furnished, it is equipped with a double sofa bed, armchairs, large wooden table, grand piano; there is also a monitor to connect your own PC via a HDMI cable (not provided).
Kitchen: fully equipped (with dishes, glasses, cutlery, pots and pans, kitchen tools, corkscrew), fridge, dishwasher, gas stove, oven, kettle, squeezer, toaster, coffee-maker.
Bathroom 1: shower, hairdryer.
Bathroom 2: shower, hairdryer.
Terrace 1: decorated with plants and flowers (view of the hills).
Terrace 2: covered lodge equipped with table and chairs (monuments view).
Washing machine, iron, iron board, drying rack (balcony / laundry area).
Air conditioning: available in the entire unit.
WiFi: available.
A.P.E.: class F - 118,30 kWh/m² year.
Guests have access to the entire apartment.
A booklet with all needed info, rules, downtown city map, places to visit, suggested restaurants, useful numbers, list of closets services and shops is at your disposal.
Dalla stazione ferroviaria, i visitatori per la prima volta inevitabilmente gravitano verso Piazza del Duomo e il Battistero adiacente. I loro esterni a motivi colorati creano un contrasto stellato con gli edifici anneriti intorno. Ognuno di questi grandi edifici è straordinario dentro e fuori, e una salita della cupola della cattedrale ti regalerà panorami stupendi sulla città e sulle nebbiose colline toscane.
Dopo aver esplorato la cattedrale, puoi sfuggire alla folla salendo il Campanile, il campanile del Duomo, o visitare il Museo dell'Opera del Duomo, un deposito di opere d'arte rimosse nei secoli dal Duomo, dal Battistero e dal Campanile.
Accanto ad essa è possibile esplorare la Loggia del Bigallo che ospita un piccolo museo che ospita una delle più antiche istituzioni filantropiche della città.
Se hai bisogno di una pausa dopo questo sovraccarico architettonico e artistico, puoi ricaricare le batterie in uno dei caffè della vicina Piazza della Repubblica, una piazza che è stata progettata come una vetrina per la capitale della nuova Italia unita.
City tax: € 4,00 per person per night, up to a maximum of 7 nights in a row - to be paid in cash upon arrival.
Passports & IDs: all guests must be registered by law and every document must be presented upon check-in.
Check-in: from 3:00 PM to 9:00 PM.